Everything about Reflections Detailing of Utah was started by Greg Nichols who serves Utah and its surround areas.  When you call, you will talk directly with me.  I just can't have anyone dealing with your concerns and questions about your vehicle. The reason is simple, I want to make sure nothing you want is lost in translation with anyone else. I have the skills to turn your prized vehicles around and make them look new for a long time to come. I don't cover up imperfections, I remove them.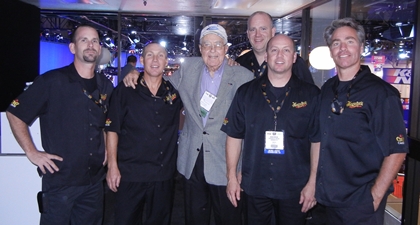 SEMA 2010 detailing team: Greg right behind Carrol Shelby.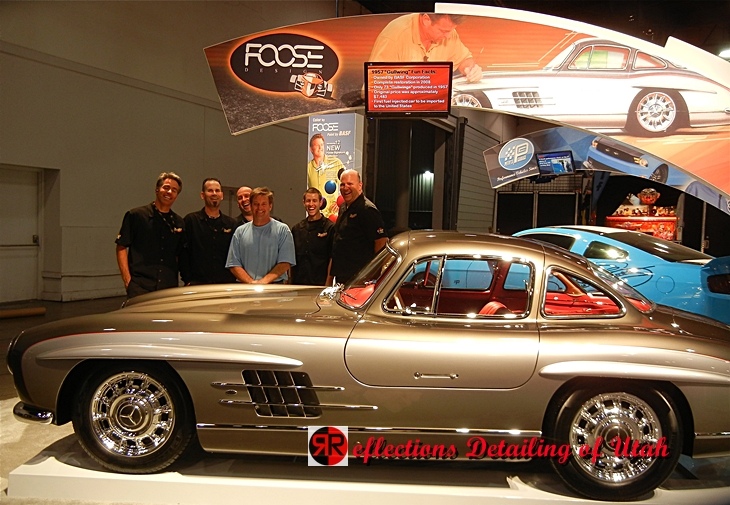 SEMA 2011 detailing team: Greg (far right) and Chip Foose. Did a paint correction on this car for the SEMA show.
Why you should choose Reflections Detailing of Utah for your car, auto, boat, RV, or plane:
World recognized detailing blog writer for

Detailed Image (click here)

Hired by Ford Motors and Meguiars for SEMA (above photos)

A world recognized detailer for Highline detailing needs.

duPont Registry approved!

Focus on your vehicles needs rather than a routine.

I've worked on multi-million dollar vehicles = trust

You can check out some detailing videos I've created.

Click Here
Perfect corrective polishing, not wax, is what gives the car its look.
I use the highest quality materials available and have years of experience to achieve the finest paint finish, including intensive shine and depth of color, for your car. While many other detailers use oil based fillers that wash out over time, I correct the finish of the paint, so it will last wash after wash. I will also teach you how to care for your car's finish to make it last longer. Give me an opportunity to show you how I can improve your car's paint and image. An image is everything, so why settle for okay when you can have the very best. Consultation is free; let's get your car looking better than new!
Give me a call, you won't be disappointed.
"The bitterness of poor quality remains long after the sweetness of a cheap price is forgotten" Ben Franklin
   A
reas of service:
Logan, Cache Valley, Brigham City, Ogden, Layton, Centerville, Clearfield, Farmington, Kaysville, Cottonwood Heights, Holladay, Bountiful, Salt Lake City, Sandy, Draper, Jordan, Utah County, Salt Lake County, Alpine, Highland, Lehi, Orem, Provo, Spanish Fork, Park City, Heber, Jackson Hole, Preston, Pocatello, Idaho, Canada, worldwide